About Us
Denver, Colorado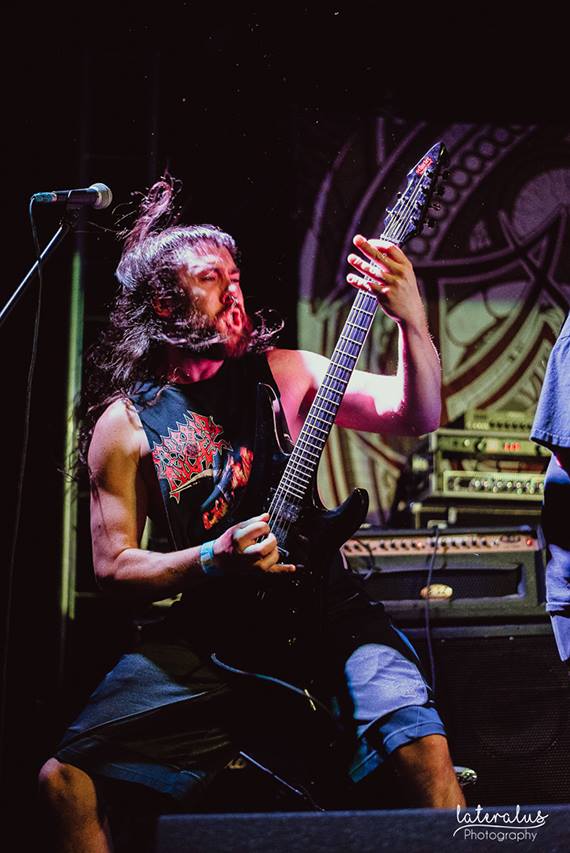 Angelic Desolation
A four piece death metal band from Denver, Colorado
Emerging from Denver, Colorado's fruitful metal scene, ANGELIC DESOLATION is ready to take the world by storm.... Or slit throats in the name of Satan, whichever opportunity comes first. The band's combination of grind, thrash, and death metal, paired with outrageous horror-themed stage antics, makes for a musical presentation that audiences won't soon forget.

Dubbing their sound "American Razorgrind," Angelic Desolation released their debut EP Evilgasm in 2014. This was followed by the 2018 full-length Rumpus Time is Over, which carried the band to regional opening slots on Summer Slaughter, Bloodletting North America, and Devastation On The Nation as well as touring in the southwestern United States. Fans of Revocation, Aborted, Cattle Decapitation and the like will appreciate Angelic Desolation's brutal onslaught; Jay Medina spews guttural hatred over Matt Markle's precise guitar riffage, with bassist Leonard White and drummer Max Thunder comprising a forceful rhythm section that drives each song to its inhuman conclusion.

After the release of their EP Quorum Of Unspeakable Curses in 2020, it's clear this blasphemous outfit has nowhere to go but up. Of the last EP, reviewers said "If you're privy to death metal or death grind, you'll likely eat this up" but wait until they get their hands on this upcoming material -- 2022 brings more gore, more rage, and even more merciless riffs.


OUT NOW New FULL LENGTH Album
Orchestrionic Abortion


Regional Support
Angelic Desolation has shared the stage with the likes of Cannibal Corpse, Nile, Suffocation, Origin, The Kennedy Veil, Psycroptic, Aborted, Vale of Pnath, Carnifex, Revocation, Krisiun, After The Burial, Enterprise Earth, Ahtme, Lago, Aethereus, The Odious Construct, Chelsea Grin, Defeated Sanity, Dyscarnate, Visceral Disgorge, Venom Prison, Arkaik, Disentomb and Ingested to name a few.
2022 Slam Dakota Death Fest
Second Stage Headliner
2021 Slam Dakota Death Fest
Debut Appearance At SDDF
2018 Devastation On The Nation Tour
Opening Support For Denver Show
2017 Bloodletting XI Tour
Opening Support For Denver Show
2016 Summer Slaughter Tour
Opening Support For Denver Show
Shake The Baby - MUSIC VIDEO
PACO'S SATANIC TACO TRUCK - Lyric Video
The Band
Classic Four Piece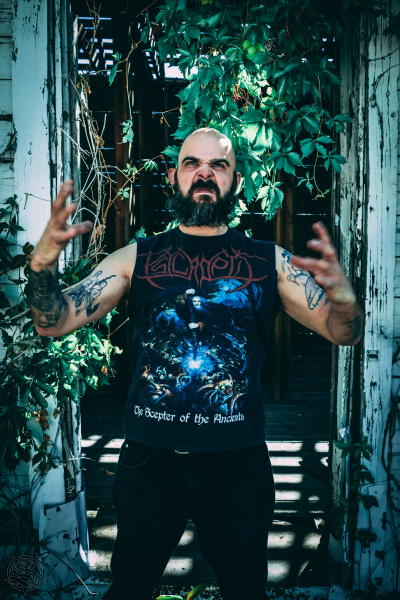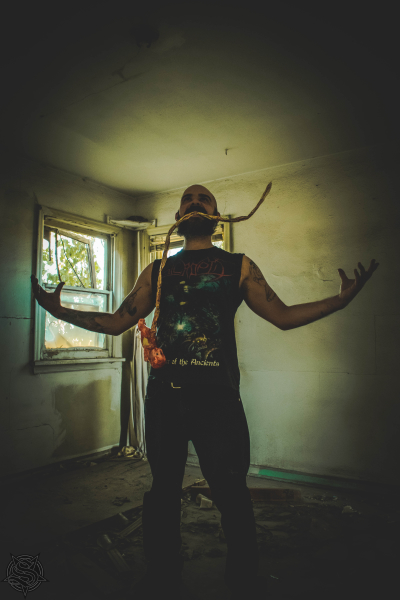 Leonard White
Bass Guitar
5 STRING ATTACK AND PURVEYOR OF THE LOW END
HOBBIES INCLUDE: SMOKING WEED, HIKING AND LIFTING WEIGHTS
FUN FACT: HAS BEEN PLAYING SINCE AGE 18, HAS ROBOT FINGERS AND IS RESPONSIBLE FOR HALF OF ALL RIFFAGE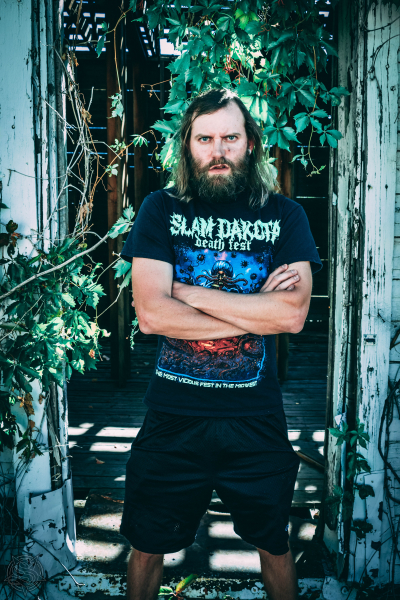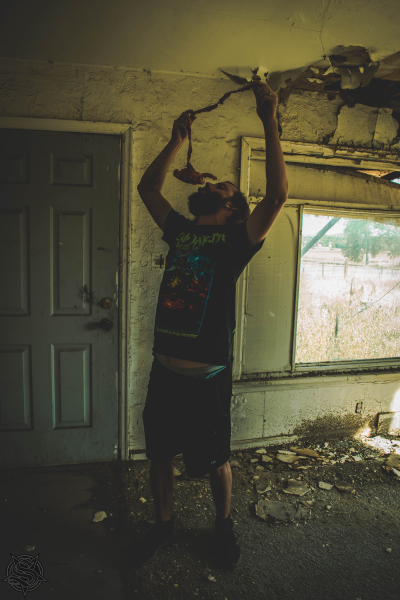 Max Thunder
Drums
THIRD AND PERMANENT BLASTER OF THE SKINS
HOBBIES INCLUDE: DISC GOLF AND BASEBALL
FUN FACT: STARTED DRUMS IN ELEMENTARY SCHOOL, DOES FULL-STACK DEVELOPMENT FOR A FORTUNE 250 AND WRITES ALL DRUM PATTERNS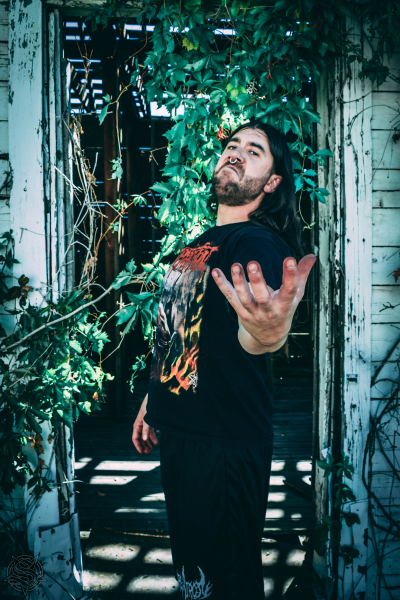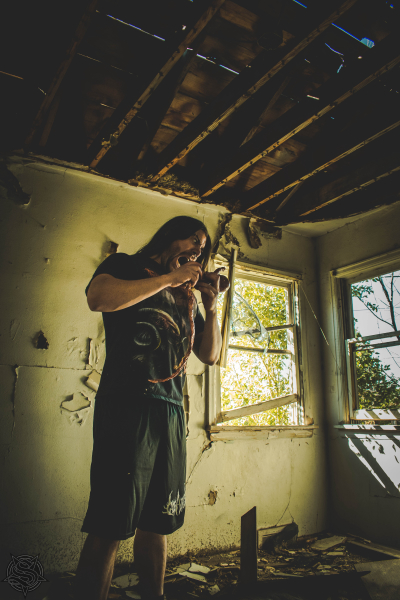 Matt Markle
Guitar
FOUNDING MEMBER
HOBBIES INCLUDE: LIFTING WEIGHTS AND DOING ALL GRAPHIC DESIGN WORK FOR THE BAND
FUN FACT: HAS BEEN PLAYING GUITAR SINCE AGE 16, OFFICIAL "LOAD IT ALL INTO THE VAN GUY" AND IS RESPONSIBLE FOR HALF OF ALL RIFFAGE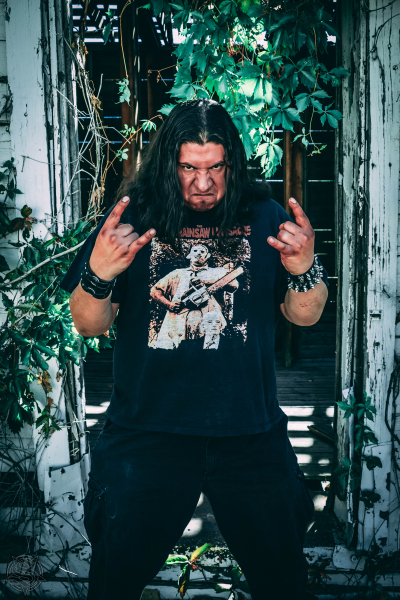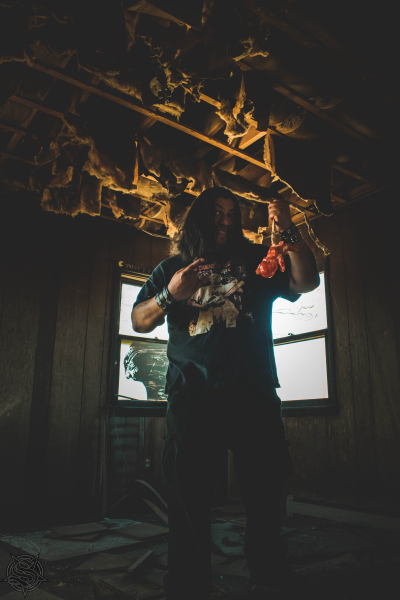 Jay Medina
Vocals
FOUNDING MEMBER
HOBBIES INCLUDE: HORROR MOVIES, GROWING WEED AND EATING BABIES ON STAGE
FUN FACT: HOSTS A HORROR MOVIE PODCAST AND IS RESPONSIBLE FOR ALL LYRICAL CONTENT
Buy some merch and support the band
(Click any item to purchase)
All
Clothing
Compact Disc
Bundles
Beerware